Rugpool Prison
From Gineipaedia, the Legend of Galactic Heroes wiki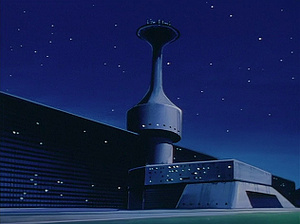 Rugpool Prison (Japanese: ラグプール刑務所) was a prison located in the suburbs of Heinessenpolis. It was notably the site of a riot involving Imperial political prisoners on 16 April 801 UC (3 NIC / 492 IC / 3601 CE).
Appendices
Appearances
Name variations
Rugpool Prison (LD

/

DVD subtitles)
ラグプール刑務所 (LD

/

DVD subtitles — Japanese)
Background information
The name Rugpool appears to be a mistranslation of Rangpur, a name common to several cities and regions on the Indian sub-continent.