Uruvasi
From Gineipaedia, the Legend of Galactic Heroes wiki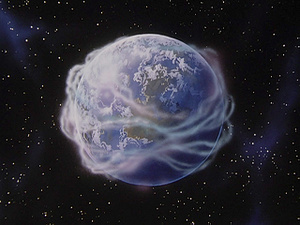 Uruvasi (Japanese: ウルヴァシー) is a habitable planet located in the Gandharva Starzone of the former Free Planets Alliance. It is the second planet of that system.
Appendices
Appearances
Name variations
Uruvasi (LD

/

DVD subtitles)
ウルヴァシー (LD

/

DVD subtitles — Japanese)
Background information
The name Uruvasi is a mistranslation of Urvashi, an Apsara (nymph or spirit) of Hindu mythology. In the myth, Apsaras are typically the wives of gandharvas; however, Urvashi herself was married to a human named Pururavas.