Westerland
From Gineipaedia, the Legend of Galactic Heroes wiki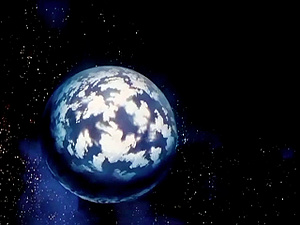 Westerland (Japanese: ヴェスターラント) is an Imperial planet located in a starzone near Geiersburg Fortress.
History
During the Imperial Civil War, the planet was under the rule of Duke Otho von Braunschweig's nephew, Baron Scheidt, as part of the Lippstadt League controlled region of the Empire. Seemingly due to both the harsh treatment by the Lippstadt High Nobles and the gains of the new Imperial hero, Marquis Reinhard von Lohengramm, against the League's forces, a wave of commoner rebellions swept through Lippstadt held space. When Westerland rebelled, they killed Baron Scheidt, enraging the Duke who ordered the Westerland rebellion to be put down by use of nuclear arms. Ignoring objections, Braunschweig pushed ahead and the resulting Westerland Massacre cost the lives of the planet's 2,000,000 civilians. This incident proved to be the proverbial final nail in the coffin for the Lippstadt League with the vast majority of Imperials now viewing them as an evil that needed to be removed.
Appendices
Appearances
Background
The name 'Westerland' appears to come from the spa town of the same name in northern Germany.