Artena
From Gineipaedia, the Legend of Galactic Heroes wiki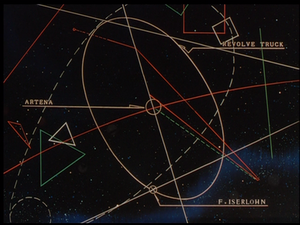 Artena (Japanese: アルテナ) is a star system in the Iserlohn Corridor. It is the site of the Iserlohn Fortress.
History
The star, and hence the current Iserlohn Corridor, was discovered by the fleeing founders of the Free Planets Alliance who fled the Galactic Empire on their "10,000 Light-years Long March".
The Alliance–Imperial War
Astrography
Appendices
Name variations
Background information
The name Artena is a reference to the Italian town Artena that is part of metropolitan Rome.
Apocrypha
Due to fan base as well as game publisher confusion another star system of the name Altena/Altener was established based on the same japanese writing 'アルテナ' but with different romanization interpretation.