First Battle: Another Enemy
From Gineipaedia, the Legend of Galactic Heroes wiki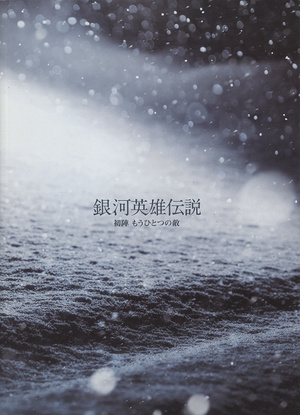 First Battle: Another Enemy (Japanese: 初陣 もうひとつの敵, Uijin mouhitotsu no teki) is the eighth live-performance of the Legend of Galactic Heroes in the theatre. The story it depicted included events from The Silver-White Valley, The Fifth Battle of Iserlohn, In the Eternal Night and The Battle of Astarte.
Appendices
Production date
1 August 2013 - 6 August 2013
Performing theater
Nippon Seinenkan (Large Hall)
Main cast
Production staff
Trivia
Unlike other live-performances, it was a stage drama without dancing and singing. Notably, there was no singing of "Searching for the light" by all the performers during the curtain call which had became the standard in the live-performances after Series 1, Chapter 2.
It was rumoured among the audience that something lucky will happen to a person if he or she was stared fixedly by the actress of Marquise Beenemünde, who kept character until the curtain call.