Nam-Tso
From Gineipaedia, the Legend of Galactic Heroes wiki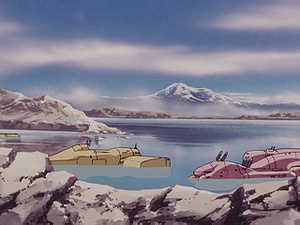 Nam-Tso (Japanese: ナム・ツォ) is a medium-sized saline mountain lake located in the Nyainqêntanglha mountain range on the planet Earth. Its proximity to the headquarters of Terraism (inside Mt Kangchenjunga) made it a common landing site for space-going vessels.
Appendices
Appearances
Name variations
Nam-Tso (DVD

/

BD subtitles)
Namu-cou (LD subtitles)
ナム・ツォ (LD

/

DVD subtitles — Japanese)
Background information
Nam-Tso — more commonly called Namtso in English — is a real lake in Tibet. Its distance from Mt Kangchenjunga (in Nepal) is just over 400 kilometres.
External links