Rudmila
From Gineipaedia, the Legend of Galactic Heroes wiki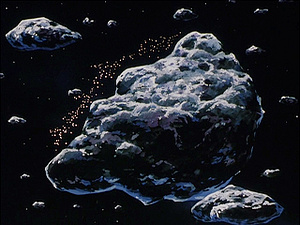 Rudmila (Japanese: ルドミラ) was an FPA supply base. Constructed on an asteroid, it was operational during the final years of the Free Planets Alliance.
Appendices
Appearances
Name variations
Rudmila (LD

/

DVD subtitles)
ルドミラ (LD

/

DVD subtitles)
Rudmilla (CentralAnime subtitles)
Background information
The name Rudmila appears to be a mistranslation of Ludmila, a female given name of Slavic origin.
See also