White Stag
From Gineipaedia, the Legend of Galactic Heroes wiki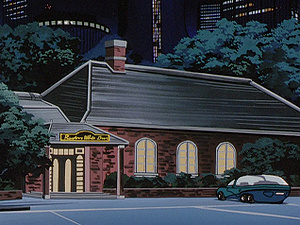 The White Stag (Japanese: 白鹿亭) was a restaurant on Heinessen...
Appendices
Appearances
Name variations
White Stag (LD

/

DVD subtitles)
白鹿亭 (LD

/

DVD subtitles)
Background information
Given the literary reference in the name of another restaurant visited by Yang, the March Rabbit, the name White Stag could be a reference to the White Stag from C.S. Lewis's Narnia series. It is also possible that it is a mistranslation of White Hart, a common name for pubs in England.