Lycus Starzone
From Gineipaedia, the Legend of Galactic Heroes wiki
This article is about the starzone. For the eponymously named supply base, see Lycus.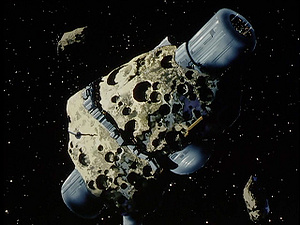 The Lycus Starzone (Japanese: リュカス星域) is a starzone located in the former Free Planets Alliance. It is notable for being the location of the eponymously named Lycus supply base.
Appendices
Appearances
Name variations
Lycus Starzone (LD

/

DVD subtitles)
リュカス星域 (LD

/

DVD subtitles)
Background information
Lycus, from the Greek word meaning 'wolf', is the name of several Greek rivers and mythological figures. It is unclear if this is the intended reference, however, since the Japanese spelling 'リュカス' (lyukasu) does not correspond with this name; rather, it is a possible transliteration of the name Lucas.
Apocrypha
Video games
Lycus Starzone appears in the 1993 BOTHTEC computer game Legend of Galactic Heroes III.